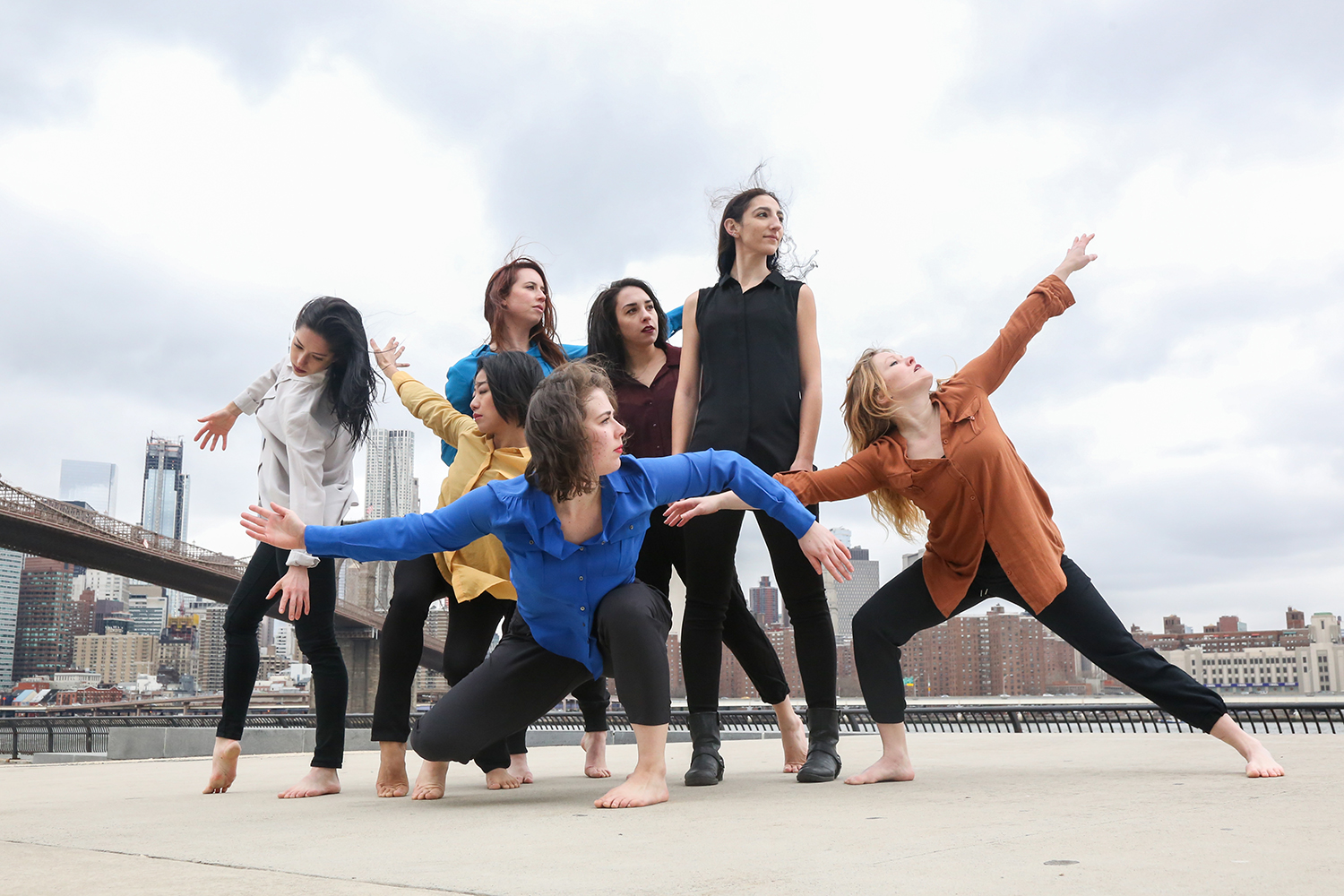 Based in Brooklyn and embodying the driven, passionate, hard-working attitude of NYC, we work, dream, and create as a collaborative community of women artists with a common goal: to break traditional artistic boundaries and engage audiences with an innovative and accessible form of contemporary dance that reflects, explores, and illustrates the nuances of the human experience.
Our works present visually intricate landscapes inspired and propelled by transformative moments and transportive emotions. We dig deep, confronting and embracing the fear, anxiety, awkwardness, insecurity, excitement, joy, apathy, boredom, apprehension, confusion, and tranquility that define human life in the modern world.
We approach dance-making through a "set and destroy" method, allowing performers and collaborating artists the opportunity to deconstruct material and incite dialogue, exploration, and personal contribution to each work. Fusing classic dance vocabulary, familiar mannerisms, and contemporary ideas, our signature style is athletic, technical, and dynamic.
We are Inclined Dance Project, and we're excited to invite you into our world.
About Kristen Klein, Artistic Director    Meet our Dancers
Download our Press Kit (PDF)