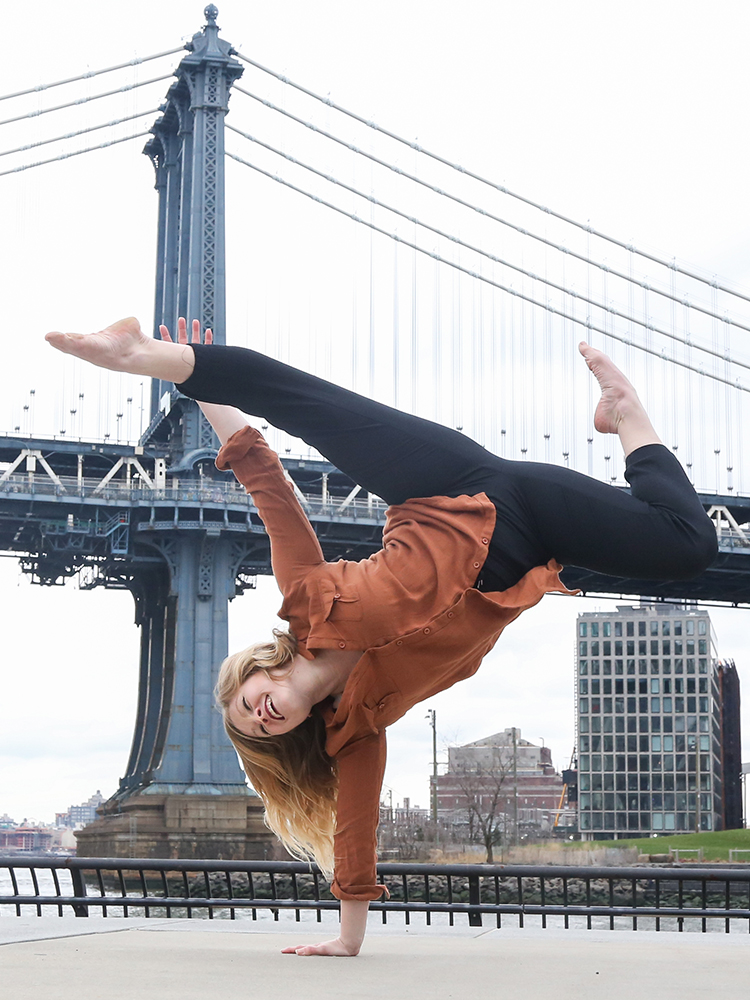 Amy Campbell lives in Brooklyn where she dances, performs, produces, and makes work for the stage, nightlife, musicians, and anyone else who will let her put on a show. A native Ohioan, she received a BFA in dance and choreography from the Ohio State University, taught and choreographed competitive studio dance, danced and collaborated with several modern and dance theatre companies, and choreographed and performed in multiple music videos, live events, and variety shows. She currently makes work and performs with her super talented friends under the moniker Crooked Mouth, who has been presented at Dixon Place, CPR, Triskelion Arts, University Settlement, and the COW, among others. She also currently performs with Megan Bascom and Dancers, Michael James New York, collaborates with Fashion Week Noise, and is resident choreographer of the Mary Jo Camel Show. When not dancing she can be found tending bar, hiding in Bed Stuy, and trying to keep up with all the things.
Amy has been a member of Inclined Dance Project since 2013 and is looking forward to making many more moves.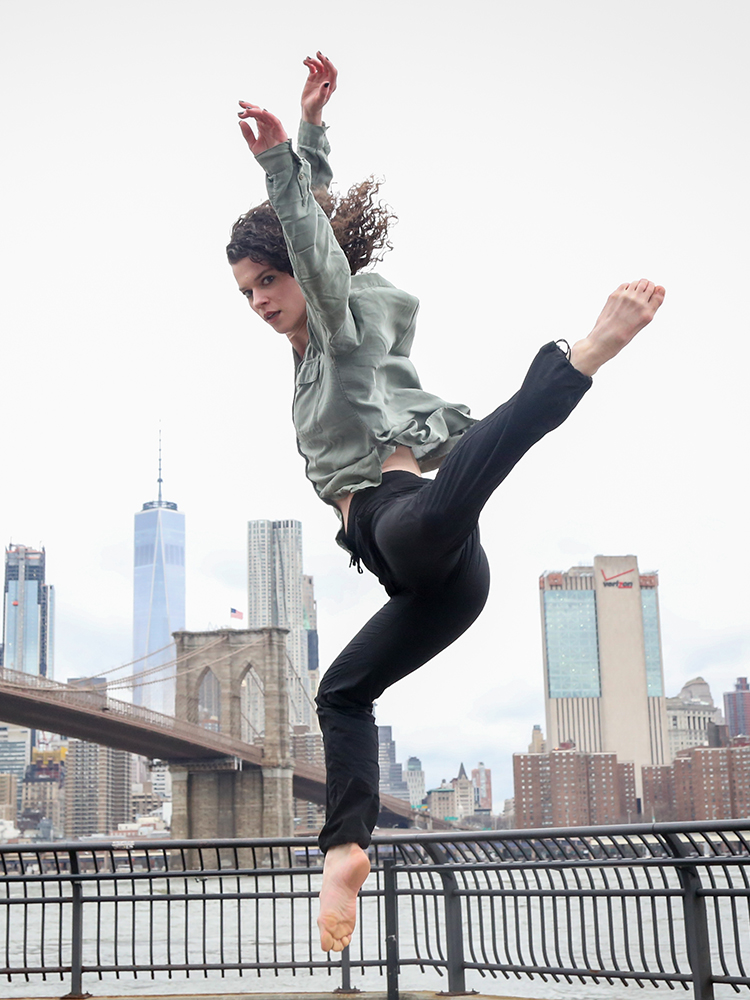 LeighAnn Curd hails from New York and received her BFA from the Boston Conservatory in 2009 on a performance scholarship. While at the Conservatory, she performed works by Anthony Tudor, Martha Graham, Luis Fuenté, and Kathryn Posin. Since graduating she has performed in Danny Pelzigs Bartered Bride with Opera Boston, as a soloist in Tony Williams' Urban Nutcracker, XT Danscollective, and work choreographed by Roni Koresh. Leighann studied and performed in London, UK from 2012-2014. She also currently performs with Nimbus Dance Works and Nimbus2.
LeighAnn is a founding member of Inclined Dance Project.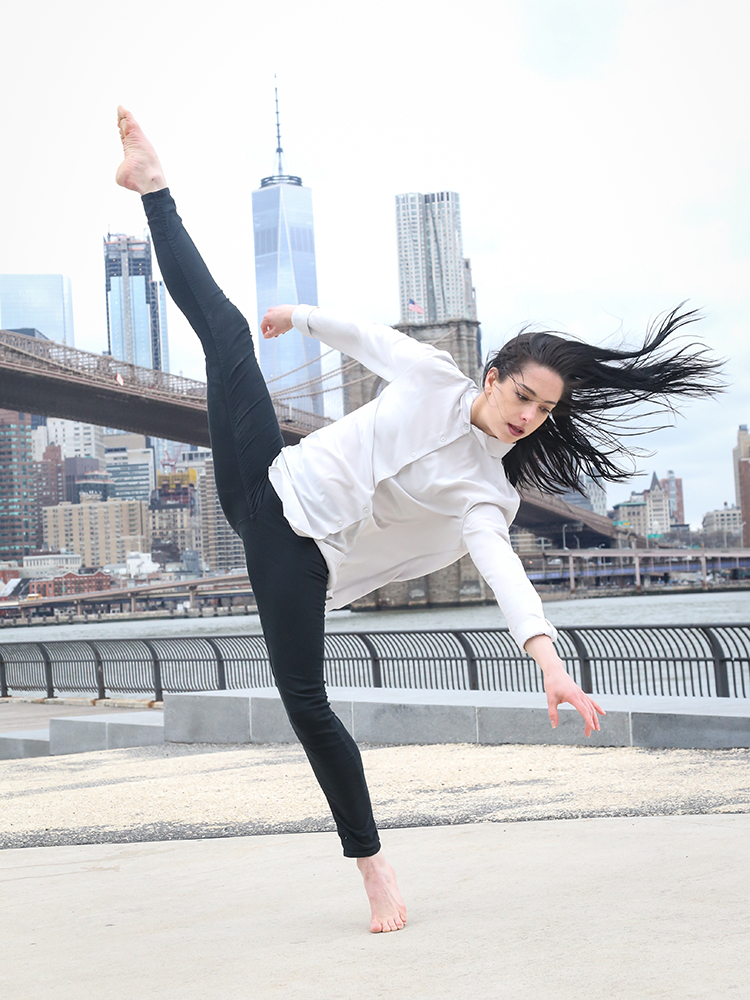 Maria Gardner grew up in Warren, OH and graduated from Point Park University, where she earned a B.A. in dance in 2015. There, she performed works created by Dwight Rhoden, Terence Marling, Brian Enos, and danced for contemporary dance company, FireWALL Dance Theater. Maria also augmented her training by participating in Movement Invention Project, San Francisco Conservatory of Dance, Complexions Contemporary Ballet, and Gallim Dance. Since graduation, Maria attended two consecutive summers at Springboard Danse Montréal, where she performed works by Aszure Barton & Artists, Le Carré des Lombes and Shumpei Nemoto. Upon moving to New York City, she has had the pleasure of working with LoudHoundMovement, Cameron McKinney / Kizuna Dance, and FLUSSO Dance Project.
Maria currently dances with Shawnbibledanceco., BodyStories: Teresa Fellion Dance, Smashworks Dance Collective, and has been a member of Inclined Dance Project since 2016.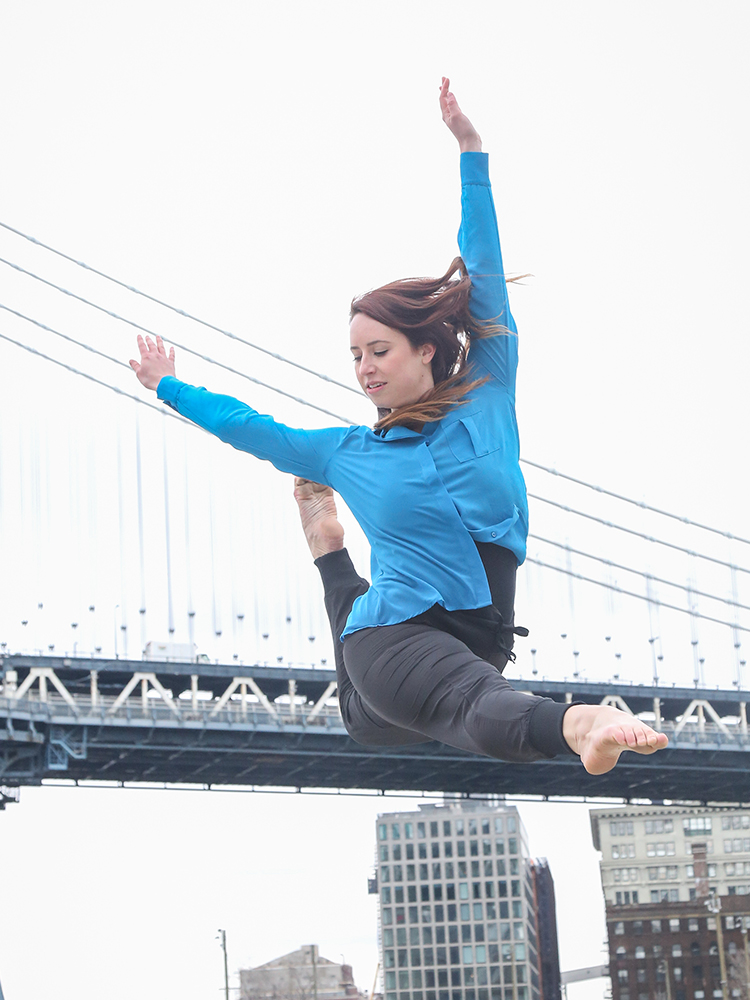 Shannon McGee was raised in Dallas, TX where she began dancing at a young age. She received her BA in Dance from Colorado State University, during her time in school she received an annual scholarship and performed with Impact Dance Company directed by Judy Bejarano. After graduation Shannon became a member of Benita Bike's DanceArt Company in Los Angeles. Since moving to NYC Shannon has worked with choreographers such as Jessica Taylor, Julia Halpin, and Emma Kimball. Along with her dance career, Shannon is also a passionate fitness instructor. She is currently a certified instructor for Pure Barre Brooklyn where she teaches a barre based fitness class.
Shannon has been a member of Inclined Dance Project since 2016 and continues to perform and teach in NYC.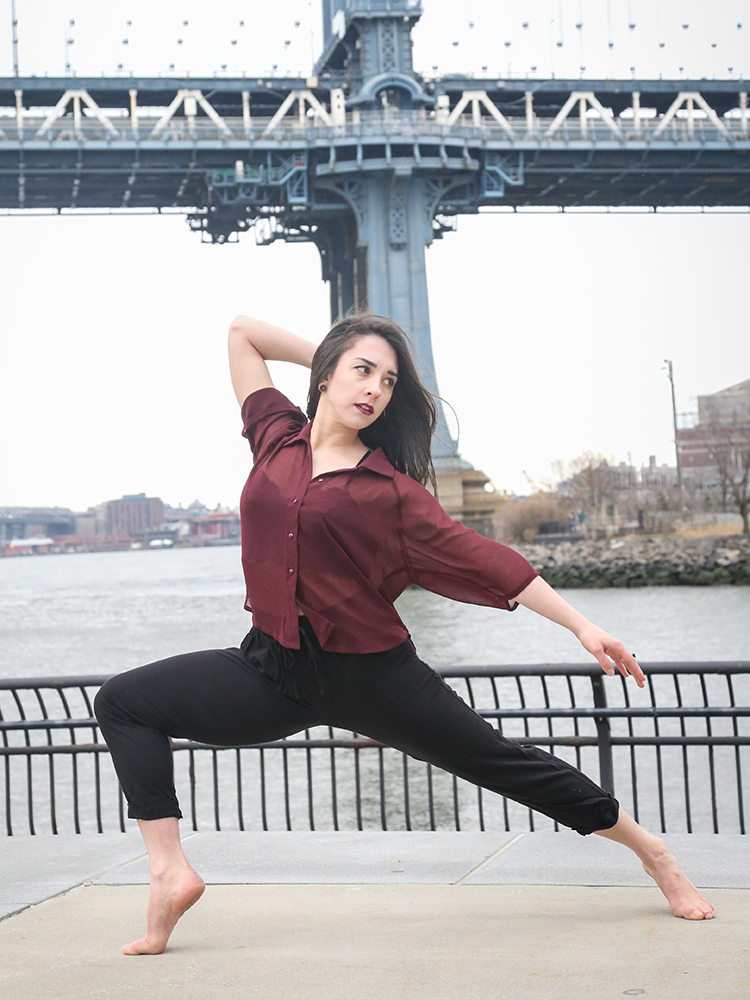 Jill Pajer was raised just outside NYC, and began her training at Ridgefield Conservatory of Dance after which she attended SUNY Purchase where she received her BFA in dance. While attending she had the opportunity to perform works by Lar Lubovich, alex|xan Media Movement, Robert Battle, Bill T Jones and Jonathan Riedel. She is a founding member of The Big Evil Collective and Michael J. Clark and Artists. She has been dancing and collaborating with Michael James New York for the past two years and also with Megan Bascom & Dancers since the summer of 2013.
Jill joined Inclined Dance Project in 2017 and is very excited to bagin working with the company.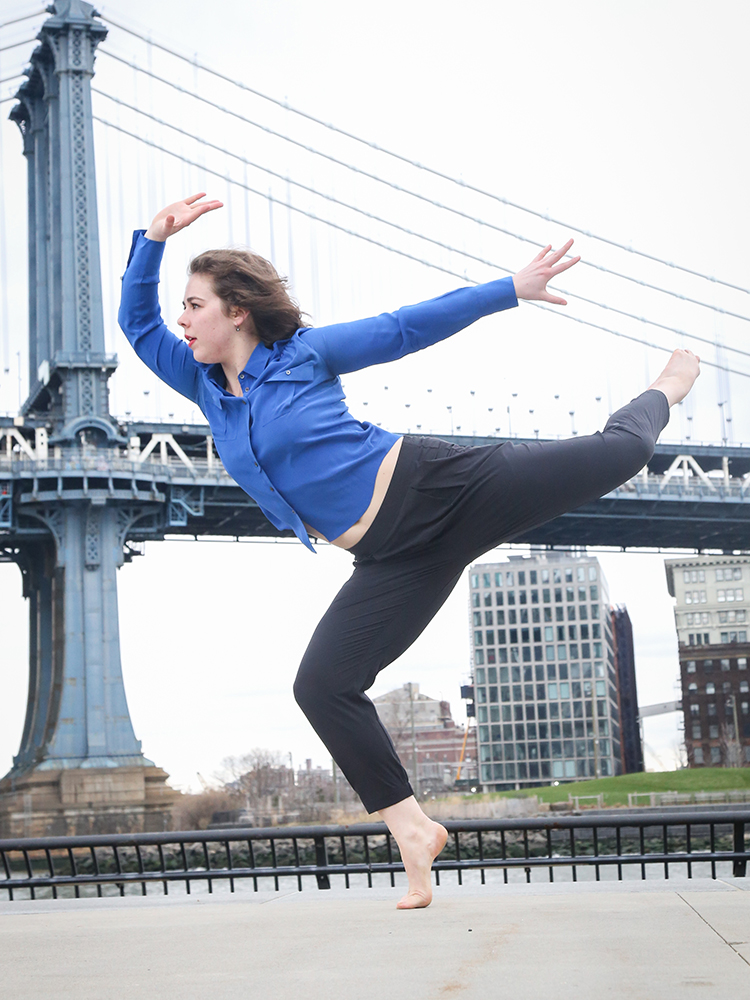 Libby Wolf has leaped from Phoenix, AZ to New York City to live her dream as a performer and choreographer. She graduated Magna Cum Laude from Loyola Marymount University with a B. A. in Dance, along with a 200-Hour Teaching Certification in Yoga. While in school she had the pleasure to perform in works by Bill T. Jones/Arnie Zane Dance Company, Keith Johnson, Lillian Barbeito, Netta Yerushalmy, Roz LeBlanc Loo, and Sidra Bell. Since moving to New York, Libby has had the opportunity to apprentice with the Sean Curran Company. She served as a production intern for Movement Research and is currently a dance teacher for young dancers. Libby has worked with Alexandra Rose in WorkHorse Dance Project, with Emily Craver/The Little Streams, and with Katie Skinner. Libby explores her own creative voice alongside the incredible voices she collaborates and studies with.
Libby has been a member of Inclined Dance Project since 2016.