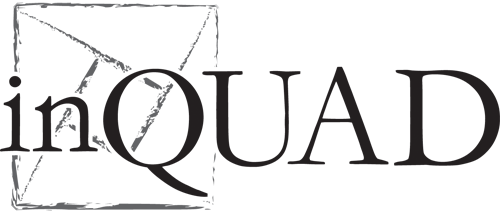 inQUAD is IDP's original performance series featuring the work of emerging female choreographers. Loosely inspired by Samuel Beckett's play "Quad" (in which four figures, both seemingly alike and different, utilize unique spatial patterns and individual movement trajectories to explore their stage space), this performance series brings together four artists who share similar creative theories but showcase uniquely different styles. Each choreographer's distinct virtuosity and singular exhibition give way to a dynamic showcase of innovative and contemporary dance.
The mission of inQuad is:
To meet, network, and develop relationships with other emerging female choreographers and to support participating artists' ongoing success in their own work through new connections.
To provide participating artists with guidance, resources, and hands-on experience in show production so that they may have the tools and knowledge to self-produce their own work in the future.
To give participating artists the proper allotment, show documentation, compensation, and audience-sharing that every production and split-bill should have. This includes ticket sales, video, photos, reviews, and audience reception.
inQUAD debuted in 2015 at the renowned Dixon Place Theatre and is now entering its fifth year. See past performances
---
inQuad v.4.0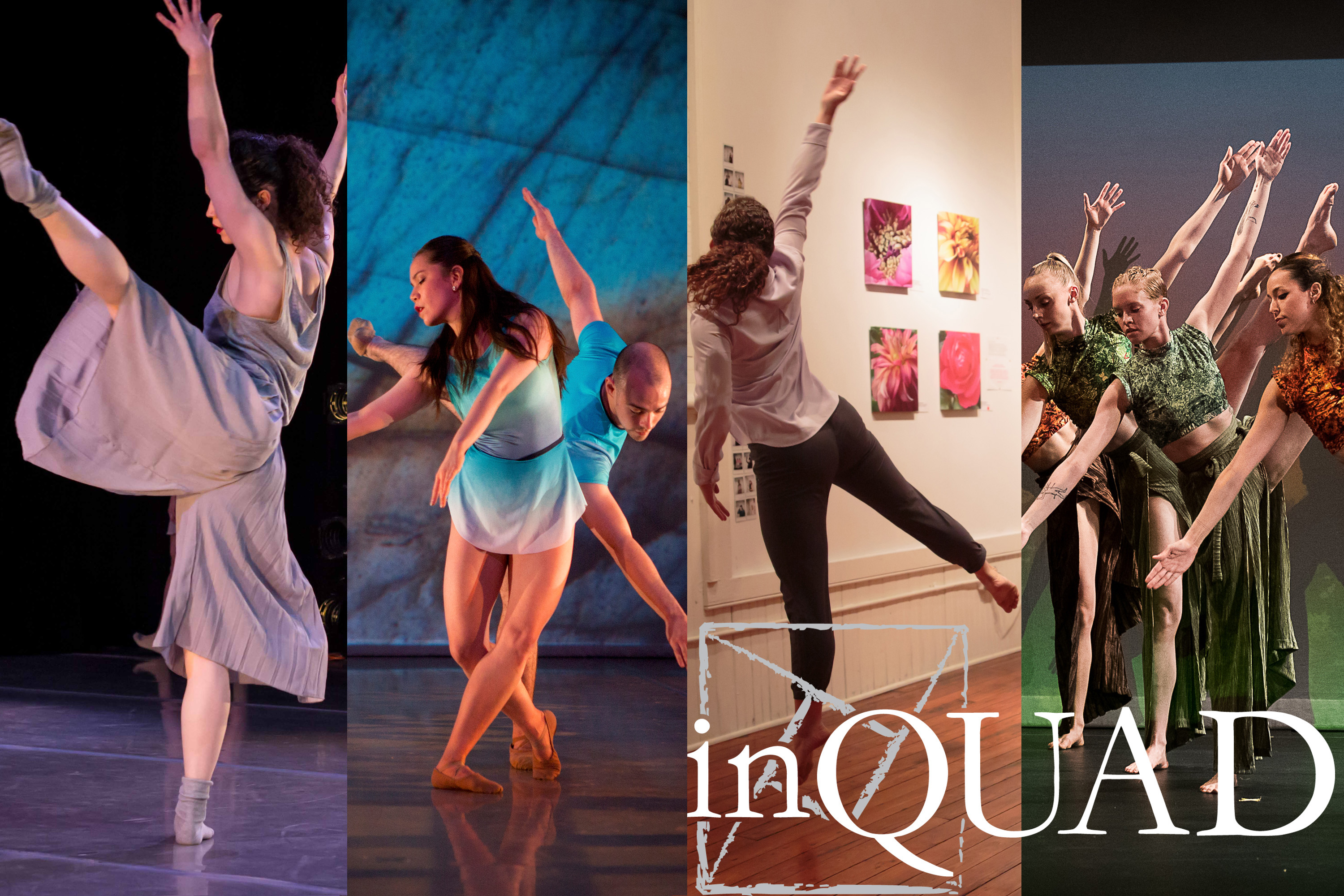 Announcing our inQUAD 2018 Artists:
Inclined Dance Project, Neville Dance Theatre, kamrDANCE, & LL Moves
Friday August 17th & Saturday August 18th: 7:30pm
@Dixon Place
161a Chrystie St, NYC
Tickets: $20 online / $25 at door
Meet the Choreographers:
kamrDANCE has been intricately fusing tap, percussive movement, and contemporary dance with humor to highlight unique female voices and investigate the necessity of supportive relationships, laughter, and absurdity since 2015. Under the direction of Alexis Robbins, kamrDANCE has performed at venues across the northeast, including Woods Hole Community Hall, Arlington Center for the Arts, Hudson Guild Theater, Peridance's Salvatore Capezio Theater, Triskelion Arts, Actors Fund Arts Center, Dixon Place, Center for Performance Research, and more. Robbins was the 2018 NACHMO featured choreographer in the NACHMO Theater Shows where kamrDANCE premiered Time to deviate from 'normal'. kamrDANCE has also produced two dance films: No More No More which premiered in November 2017 at the Actors Fund Arts Center and Deconstructed, which was released in April 2018. Most recently, Robbins produced her first evening-length show "Defining Characteristics" at SMUSH Gallery in Jersey City.  Robbins produced her first evening-length show at SMUSH Gallery in Jersey City in May 2018 for two sold out audiences and most recently presented 35 minutes of work at the Transit Museum in Brooklyn as a part of PLATFORM: Creative Musings on Mass Transit. 
---
Lindsey L. Miller is a professional dancer, choreographer, model, and dance/fitness instructor based in NYC.  She graduated with honors at Illinois State University with a degree in dance performance and trained in the professional training program at the Martha Graham School of Contemporary Dance. LL Moves is a NYC-based company focused on integrating dance with fashion, film, photography, visual arts, technology, and music in unique collaborations.  By combining a variety of artistic mediums in innovative ways, founder Lindsey L. Miller strives to use art as a way to impact audiences' thoughts and emotions through a sensory experience.  The choreography focuses on utilizing classically influenced lines with a contemporary aesthetic to showcase the company dancers' athleticism and grace, as well as artistic expression at its finest.  This company's mission is to keep dance alive and growing in our society by evolving with the current times.  To keep dance a relevant part of our culture, LLMoves strives to expand its presence beyond the traditional performance settings and combining forces with other forms of art to reach a wider audience.
---
Brenda Neville / Neville Dance Theatre
Hailed as "compelling, "imaginative", and a "pure delight" by critics and reviewers, Neville Dance Theatre, founded in 2005 by Brenda R. Neville, is a non-profit Manhattan based company that brings theatrical and thematic innovation to contemporary ballet with a classical root. Through original and universally themed works, this vibrant company creates a colorful, visual tapestry of movement that brings the joy, artistry and expressiveness of dance to others. Founded as a means of opening cross-cultural dialogues between differing dance genres and nationalities, Neville Dance Theatre fosters an artistic exchange of styles, outlooks, and attitudes, instilling an appreciation for the significance of dance as a living art form today.
---
Kristen Klein / Inclined Dance Project
Inclined Dance Project, founded in 2009 by Artistic Director Kristen Klein, is an all-female collective that creates dance works of contemporary athleticism inspired by ever diverse human experiences. Approaching dance-making through a 'set and destroy method', Inclined allows the performers the opportunity to deconstruct material and incite dialogue, exploration, and personal contribution to a work. The end result is athletic, technical, and dynamic movement that challenges the performers and engages audiences. Kristen Klein's choreographic works have been performed throughout New York, Connecticut, Massachusetts, New Jersey, Pennsylvania, and in Japan, and the company has been featured in Dance Spirit Magazine, Critical Dance Magazine, offoffoff, and on Dancemedia.com.
Inclined Dance Project started inQUAD in 2015 and has helped to produce & mentor the works of 9 emerging companies/choreographers through this intimate split-bill platform thus far.
---
Announcements for inQuad 5.0 will be made in Spring 2019.